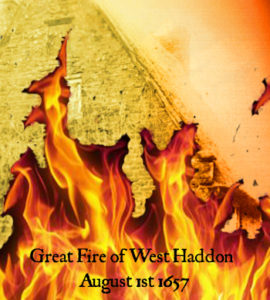 Like William Lane, William Henfrey also made provision for his children – not through a marriage settlement, in his case, but through his will. This offers a brief snapshot into the lives of his family.
William and his wife Joan had two sons and two daughters when he came to make his will, which was about ten years before the fire. The boys had both been baptised at Crick, but the girls may have been born later, after the family moved to West Haddon (for what reason we do not know.)
He left the girls marriage portions and specified how the money was to be arranged. £8 was to be put out at interest to some honest, sufficient man or men for each daughter, with the interest added to the principal for the increase of her portion to be paid her at 20 years or at the day of her marriage.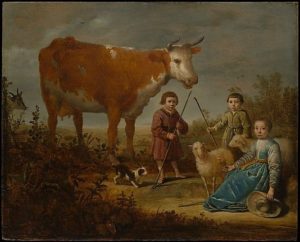 In addition his five acres of land were to be sold when the eldest daughter Elizabeth came of age and the proceeds split between Elizabeth, her sister Mary and their brother Thomas. (William hoped that the land would fetch £30, giving them £10 each.) Having a few acres of land would have supplemented the family income, providing grazing for a few sheep, perhaps a house cow for milk, butter and cheese, as well as a supply of crops for income or home consumption.
His house was to be shared by his wife Joan, for her lifetime, and his eldest son William, but the boy was not to have his share until he reached 21 (which he did in 1651), along with first refusal on the purchase of the land, if family funds were to stretch that far when the time came.
Some years later the girls both married – Mary in 1670 and Elizabeth two years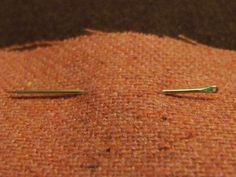 later. William appears not to have married, but Thomas, a tailor like his father, did, and when he came to make his will, early in the next century, he passed the five acres his father had bought down to the next generation of the family.