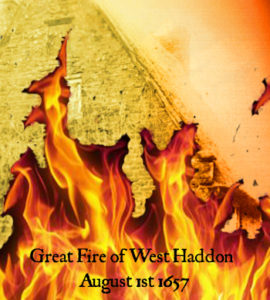 In 1657 William Worcester, the constable, brought Samuel Newman, alehouse keeper, before the magistrates for allowing Richard Wills and Samuel Brabson to continue drinking late into the night at his alehouse. He wasn't the first Newman in the village to keep an alehouse and turn an occasional blind eye to the law.
Over 70 years earlier, at the same court in 1581 that ordered villagers not to wander about carrying fire in wisps of straw, Robert Newman, common maltster and ale seller, was accused of breaking the assize of ale (i.e. selling short measure) and fined two pence.
A couple of generations later, in 1630, Henry Newman of West Haddon was granted an alehouse licence. Possibly Henry was Samuel's father.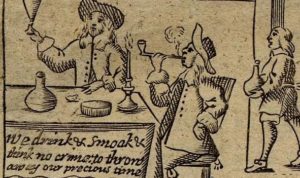 40 years after the fire another rare survival of a West Haddon manorial court roll records the proceedings on 29 April 1698. The court was held at Samuel Newman's (probably by this time the son of Samuel Newman senior – though the old man was still alive). There was no manor house in West Haddon – a pub was one of the few public gathering places in the village where such a meeting could be held. On this occasion, under his own roof, Samuel Newman was fined a shilling for selling ale in short measures.
In his will Samuel junior left the pub to his son (another Samuel), who died, young and unmarried, leaving it to his sisters Sarah and Alice who, in 1750, along with their younger brother John, sold it to William Gulliver. In its first appearance in the deeds the pub is called The Cock.
Samuel Newman was one of those whose houses were burned down in 1657. It would be a reasonable assumption to suppose that the houses were all adjoining or close to each other. Pinning down the location of The Cock might identify the location of the fire. And it so happens that through the deeds we can do that. The Cock must have been rebuilt after the fire. And it was rebuilt again, in 1828, before being sold ten years later under its new name, The Wheatsheaf.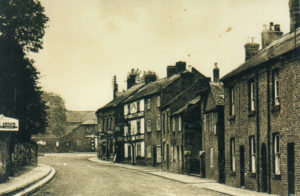 That brings to an end this commemoration of the 1657 Great Fire of West Haddon. The blog will continue, on an occasional basis, shooting off at whatever historical tangent captures my attention at the time. If you have been, thanks for reading.