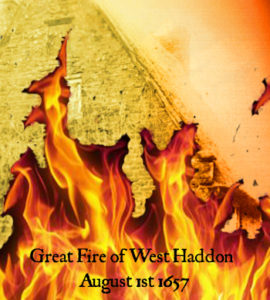 There was something about Joane…
Her father's will left her £200 – twice as much as her sister Sarah, but the money was to be invested by her brother and the interest paid yearly for her maintenance as long as she remained single. If she married she was to have £150. But, if Joan shall die unmarried she may dispose of the £200 amongst her brothers and sister proportionably…
He didn't expect her to marry. And she didn't. But she didn't leave the money to her siblings in her will either, because she outlived them all.
Her sister Sarah married Thomas Hammond of Silsworth the year after the fire, and died in 1671. Her brother John died in 1678 and William in 1680. Joane lived on to 1698.
Her father's will, made in 1655, included another interesting piece of information. He left to Joane's brother John farmland that he had purchased from Richard Wills and his mother. This suggests that by the time he was facing charges of illegal shooting and drinking etc in 1657, Richard had already sold the farm (and perhaps was running wild on the proceeds).
Joane's mother Mary had chosen her unmarried daughter, rather than one of her sons, to execute her will in 1669. And when her brother John came to make his will in 1678 he made the same choice. At the foot of the will is a note from the Vicar, Gregory Palmer,
I did administer the oath to Joan Elmes, executrix of John Elmes, her brother, deceased, at her house in West Haddon, 18 September 1678.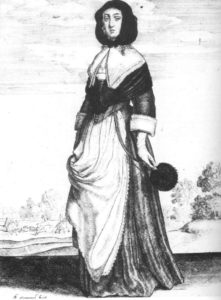 So Joan was an independent woman with her own house – not living as a pitied spinster in the home of a relation.
Her own will shows just how independent she had become. She left land and property in both Crick and Long Buckby to her nephew John, the son of her dead brother William. Was this how she had used her £200? As well as other family bequests she left money to my trusty friend Edward Burnham and his wife to buy mourning rings and £10 to her servant, Francis Page. Francis had originally been her brother John's servant, but John had only left him £5. She also left money to the poor of the village, and in addition, £5 to the apprenticing fund for West Haddon. This fund had been set up by Edward Burnham (her trusty friend), Jacob Lucas and Joan herself to provide money to pay the premiums to put poor children out as apprentices to give them a trade.
The fund continues to this day.