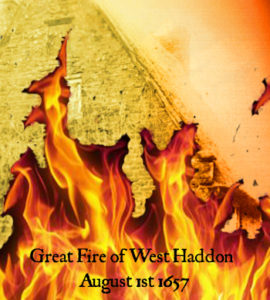 William Gulliver was Bartin Gutteridge's father in law. He was also grandfather of Joan Elmes. His cousin was the vicar, Gregory Palmer – to whom he left ten shillings to preach his funeral sermon. The Gullivers were a very well-connected family in West Haddon, possibly beacause they had been here for a very long time. The earliest recorded member of the family was Roger, mentioned in a deed dating from 1239.
Alas, all we know of William comes from the will he wrote in 1654, which gives just a glimpse of his family and his domestic arrangements.
His wife Elizabeth was to have the use, for her lifetime, of all the goods in the house in the kitchen, parlour and chambers, whether they be linens or woolen, iron, brass, pewter or whatever household goods I have (one brass pan only excepted). With only a kitchen and a parlour downstairs the house sounds relatively modest. But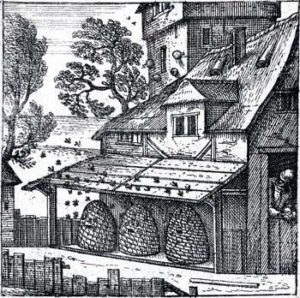 there were yards outside and possibly a barn and outbuildings – there was certainly a cowhouse. Elizabeth also inherited a couple of milk cows, various sheep, a hog and chickens, along with quantities of rye, wheat, barley and pease (dried peas were used to make pease pudding and could also be used as winter fodder, haulms and all, for livestock), and butter and cheese. Four hives of bees were to be divided between his wife and his executor.
His only son, Gregory, was left just a shilling, but this was not necessarily a sign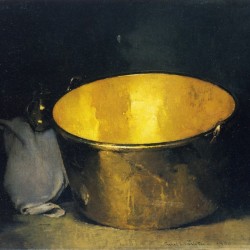 of estrangement between them. He also names five married daughters, so he may have been quite old and already have settled farmland etc on his son as he came of age or married. However it is interesting that he appointed one of his sons in law as his executor, rather than Gregory, while another son in law got £5, my best hive of bees and a brass pan.