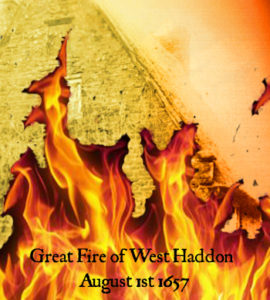 The year before the fire Samuel and his wife Mary had a son, Sam junior. The register of baptisms recorded the proud father as a butcher.
A 17th-century butcher wasn't only a man selling sausages from a shop. He was a man with a good eye for livestock and access to good grazing. He would have bought young stock, often reared many miles away, turned them out onto rich Northamptonshire grass, then seen them through fattening, slaughter and butchering to the eventual sale of the meat. As village tradesmen went, butchers tended to be at the prosperous end of the spectrum.
Since most of his wealth was probably out at pasture during the fire he may have found it less difficult than some of his neighbours to get back on his feet and rebuild in the years following the fire.
Twenty years later a Hearth Tax return for West Haddon shows that Samuel Newman paid tax on three hearths – that's a larger than average house.
But the court records that give us the report of the fire also throw up questions about his conduct in the following winter –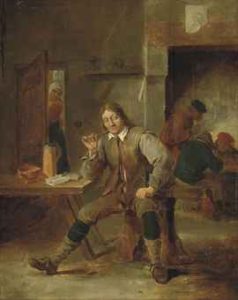 On 11 November 1657 Samuel Newman, with Henry Cosby and Richard Wills, all of West Haddon, were bound over to keep the peace…chiefly towards Thomas Cawcutt of Church Brampton…
Then on New Year's Day, 1658, just a couple of months later, the boot was on the other foot. Samuel Newman was set upon at Harlestone by three other butchers: Henry Cosby and Thomas Kirtland of West Haddon and Edward Smith of Long Buckby …so that his life was despaired…
What was all that about? We shall never know. But his life, though despaired of, continued into the early years of the next century and he saw his little boy grow up and present him with nine grandchildren, including another Samuel.