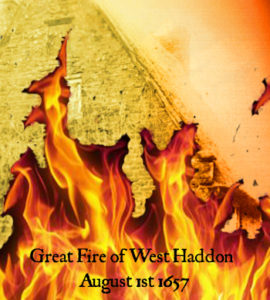 Richard Wills appeared on a number of occasions before the Justices of the Peace during the winter of 1657/8. There was the assault on Thomas Cawcutt, the carpenter from Church Brampton, the late night drinking with Samuel Brabson and the pigeon shooting with an unlicensed gun and finally (perhaps in revenge for the Constable's accusations), he appeared as prosecutor, accusing William Worcester of neglecting to apprehend rogues, vagabonds and sturdy beggars at large in West Haddon. If that was one winter's exploits, what was the rest of his life like?
He was the eldest son of Edward Wills, a farmer who probably died quite young. Edward's will in 1639 left bequests to his father and also to his children when they came of age, so they may have been quite small. But he was married long enough to have four sons and four daughters. He left three houses (one of which his father was living in) as well as the farm land, and his household goods, furniture and livestock which were valued at over £250. The goods included 4 spinning wheels, one for wool and three for linen, with woollen and linen yarn, suggesting that Edward's wife was teaching the girls to spin. Richard got the farm, with the option of buying his brothers Edward and Thomas out of two of the houses.
He paid each of them £30 and they both went off to London to seek their fortunes. In 1655 Edward came back to the village with his wife Dorathie, for the baptism of their daughter Elizabeth. The parish register recorded him as Edward Wills of London, tailor. Five years later the same register recorded the burial of  Richard, son of Thomas Wills, Citizen of London.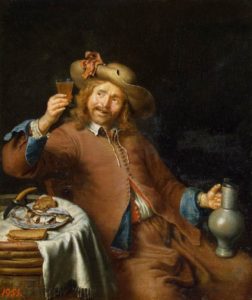 Richard perhaps came into his inheritance too young. There is also the possibility that he rather envied the big city life that his brothers were enjoying. All his roistering may have been an outlet for his frustration with village life, and with the responsibilities involved in looking after his mother and sisters. (The girls had each been left a £10 dowry, so he may have felt the need to fend off unsuitable lovers.) His youngest brother John probably helped on the farm and perhaps inherited it when Richard died, still a batchelor, in 1667.