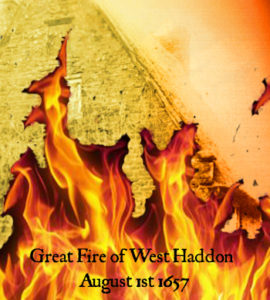 All of the men who lost their homes in the fire have left some scrap of historical record behind them. The only woman named in the report left nothing at all – except for her appearance in that list. That is the only evidence we have that she ever lived.
She was probably a widow – very few single women at this period were householders. She may have been the widow of Abraham Clarke, a labourer who died in 1655, but burial records usually included the name of a spouse and in Abraham's case there wasn't one. William and Edward Clarke were both young farmers having babies baptised during the 1650s – maybe she was the mother of one (or both) of them. There are no burial entries for a Mary Clarke in the years following the fire, so maybe she went to live with a son or daughter in another village. The lady vanishes.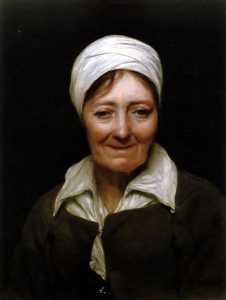 The earliest parish register that survives began in 1653. Any number of Mr Clarkes may have been buried in the years before that, but we can't know who they were, what they did for a living, or whether they had a wife called Mary.
But the date of those first entries is significant. Following the Civil War, the Protectorate was set up in 1653 and Oliver Cromwell laid down arrangements for a more efficient recording of births, marriages and deaths.
Gregory Palmer had become Vicar of West Haddon in 1641, right at the start of the Civil War. He was a local lad – his family had been here since Queen Elizabeth's day. And he remained Vicar here all through the Civil War, the Interregnum, the Restoration and the Glorious Revolution of 1688, finally dying in 1693. He had been Vicar for so long that when he died the parish clerk, in a state of shock, forgot to record his burial. (But the large chest tomb in the churchyard by the chancel has his name on it.)
Perhaps to survive so many changes in the policy of the church he had learnt, like the Vicar of Bray, to hedge his bets. Perhaps, to avoid accusations of Royalist sympathies, he had hidden, or even destroyed an earlier register which might have contained compromising comments.
So possibly it is Gregory Palmer we have to thank for our inability to pick up any clues about the life of Mary Clarke.